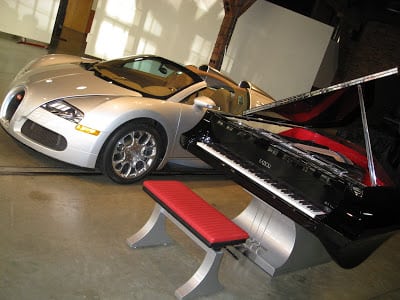 09 Nov

The Best of the Best! But which one is faster?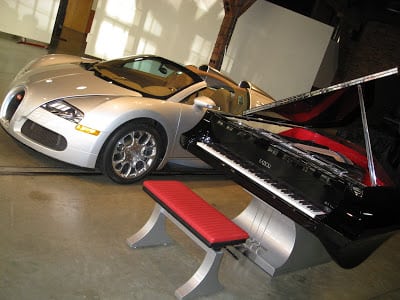 The Bugatti Veyron Sport 16.4 might have 1001 horsepower, but compare that with the 'speed of sound'! The price tag for the Bugatti is a whopping $2.2M – making the half-million dollars for the Fazioli M. Liminal beside it look like just pocket change!
The Bugatti has a second key, that lowers the car when inserted in preparation for the extra high speeds. In case you left the 'hard-top' at home, it comes with a handy 'umbrella-like' soft-top that folds up very small.
Weissach Vancouver is Western Canada's exclusive dealer for Bugatti automobiles, visit them at: http://www.weissach.com/
The Fazioli M. Liminal shown here is the only one in Canada, and was designed by world renowned architect Philippe Gendre of NYT Line in France. The piano is on display and available for purchase at Showcase Pianos in Vancouver, 1224 West Broadway: http://showcasepianos.com/